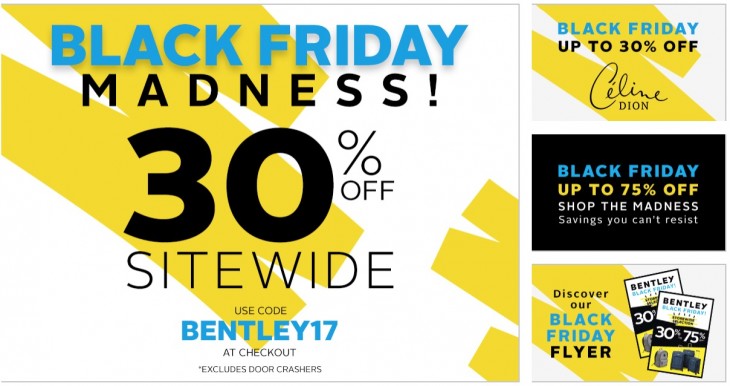 Bentley Canada is beginning their Black Friday sale today, and in this sale you'll be able to save 30% off on sitewide (excludes door crashers)! To receive this discount, all you'll have to do is enter the promo code, BENTLEY17, at checkout. There are also online door crasher deals available over the next 5 days (no promo code needed). Plus, there are a number of great discounts to be found outside of the regular priced luggage. For instance, you can save up to 70% off on select pieces of branded luggage plus the extra discount using the promo code!
This Black Friday offer, however sweet it is, will only be available from now until 11:59pm EST on November 26th 2017.
Using the BENTLEY17 promo code, you can pick up amazing regular priced pieces of carry-on luggage and three-piece sets for under $100.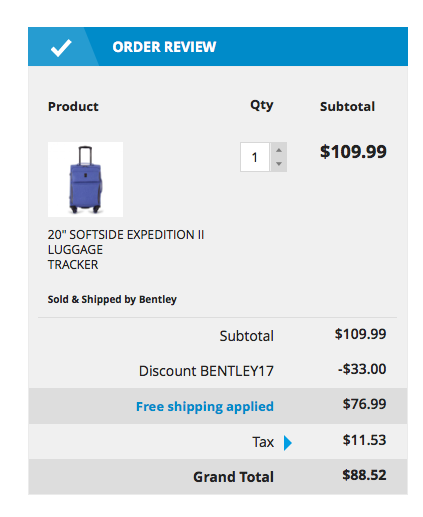 For instance, this 20″ soft side expedition II luggage tracker, which was originally being sold for $109.99, can be picked up for in this sale for just $76.99. What's really sweet about this specific offer is that you're just above the $75 minimum for free shipping, which means that you'll be saving yourself $33 plus the shipping and handling.
Bentley offers free shipping on $75+.