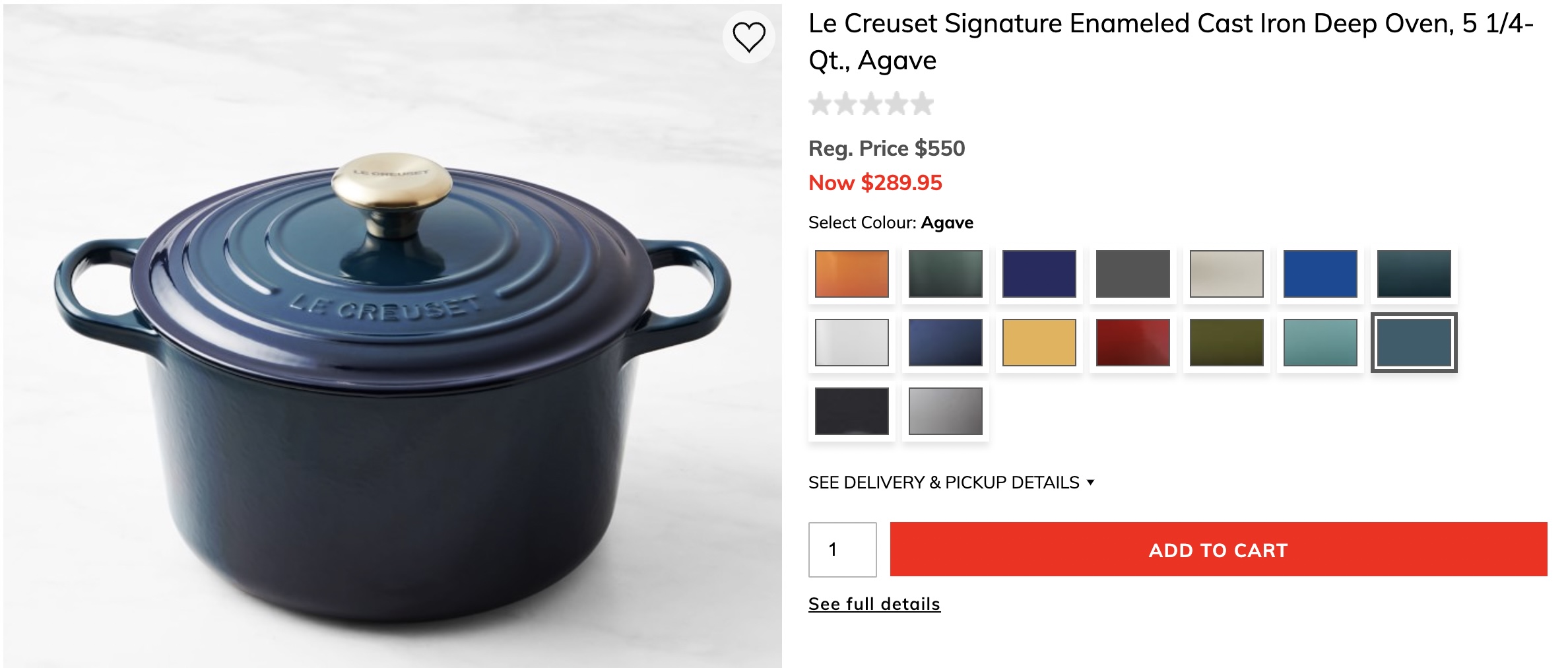 Le Creuset Signature Enameled Cast Iron Deep Oven, 5 1/4-Qt., Agave is on sale at Williams Sonoma Canada for $289.95, regular price $550.
This Le Creuset Cast Iron Deep Oven comes in many colours: Flame, Artichaut, Indigo, Oyster, Meringue, Marseille, Deep Teal and many more:

This is very very tempting and this Le Creuset Cast Iron Deep Oven is a fabulous high quality product. You can probably also order this in-store at Williams Sonomas acreoss Canada or online.
Click here for Le Creuset Cast Iron Deep Oven at Williams Sonoma Canada