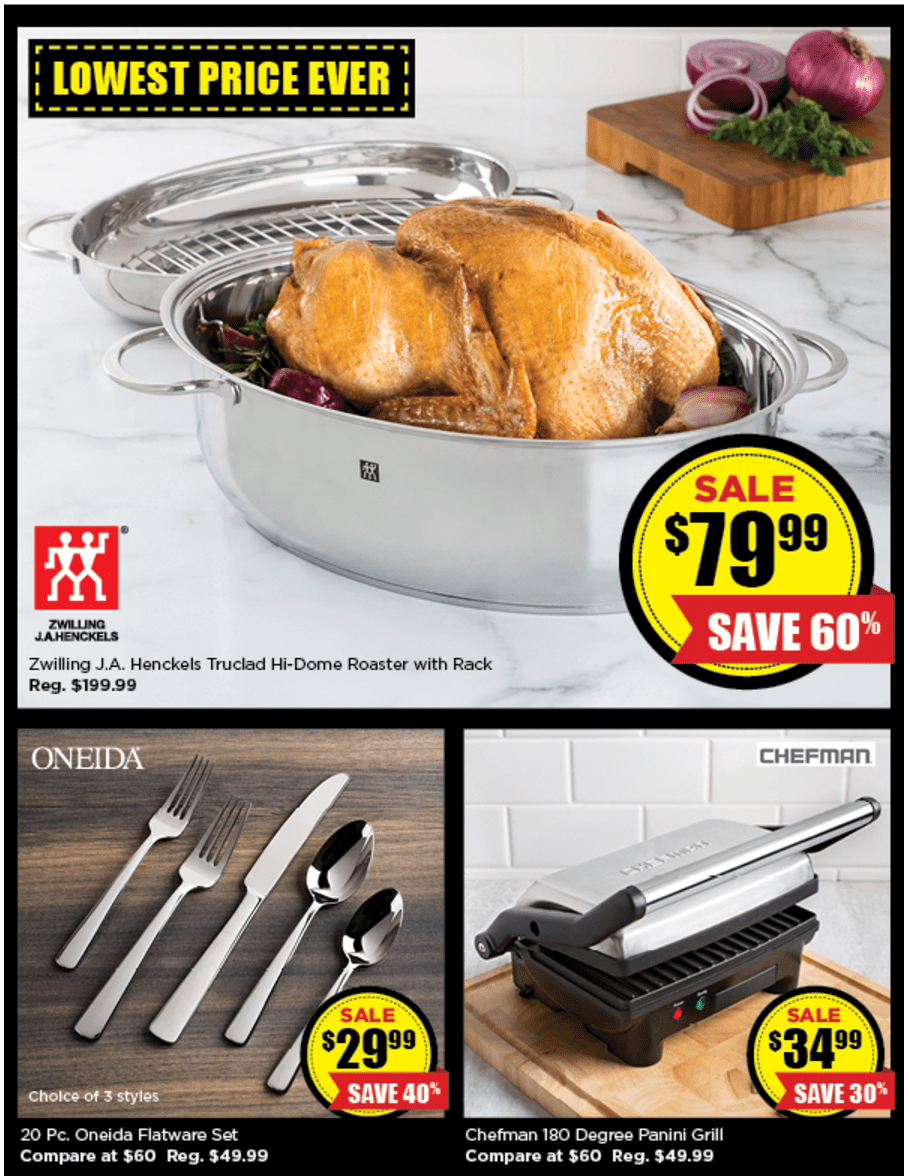 Kitchen Stuff Plus Canada has released their Black Friday Week Red Hot Deals! They include:
save 60% off Zwilling J.A. Henckels Truclad Hi-Dome Roaster With Rack
save 50% off KSP Demi Tufted Faux Leather Barstool
save 50% KSP Metro Anti-Skid Poly Cutting Board - Set of 3 (Multi Colour)
save 50% off KSP Chalet Thermal Gravy Boat (Stainless Steel)
save $380 off Henckels 4-Star Knife Block Set
save 50% off KSP Perfect Cookie Press & Icing Gun - Set of 22 (Stainless Steel)
save 50% off Wilton Christmas Cookie Cutter 18pc. Set - Assorted
save 50% off Christmas ornaments
save 60% off Sarah Peyton Home Led Flameless Pillar - Set of 4 (Cinnamon)
save $30 off KSP Oldtyme 'Chalkboard' Beverage Dispenser with Stand - Set of 2 (Clear/Black)
save 50% off KSP Gourmet Spice Rack with 16 Bottles (Black/Clear)
and MUCH more!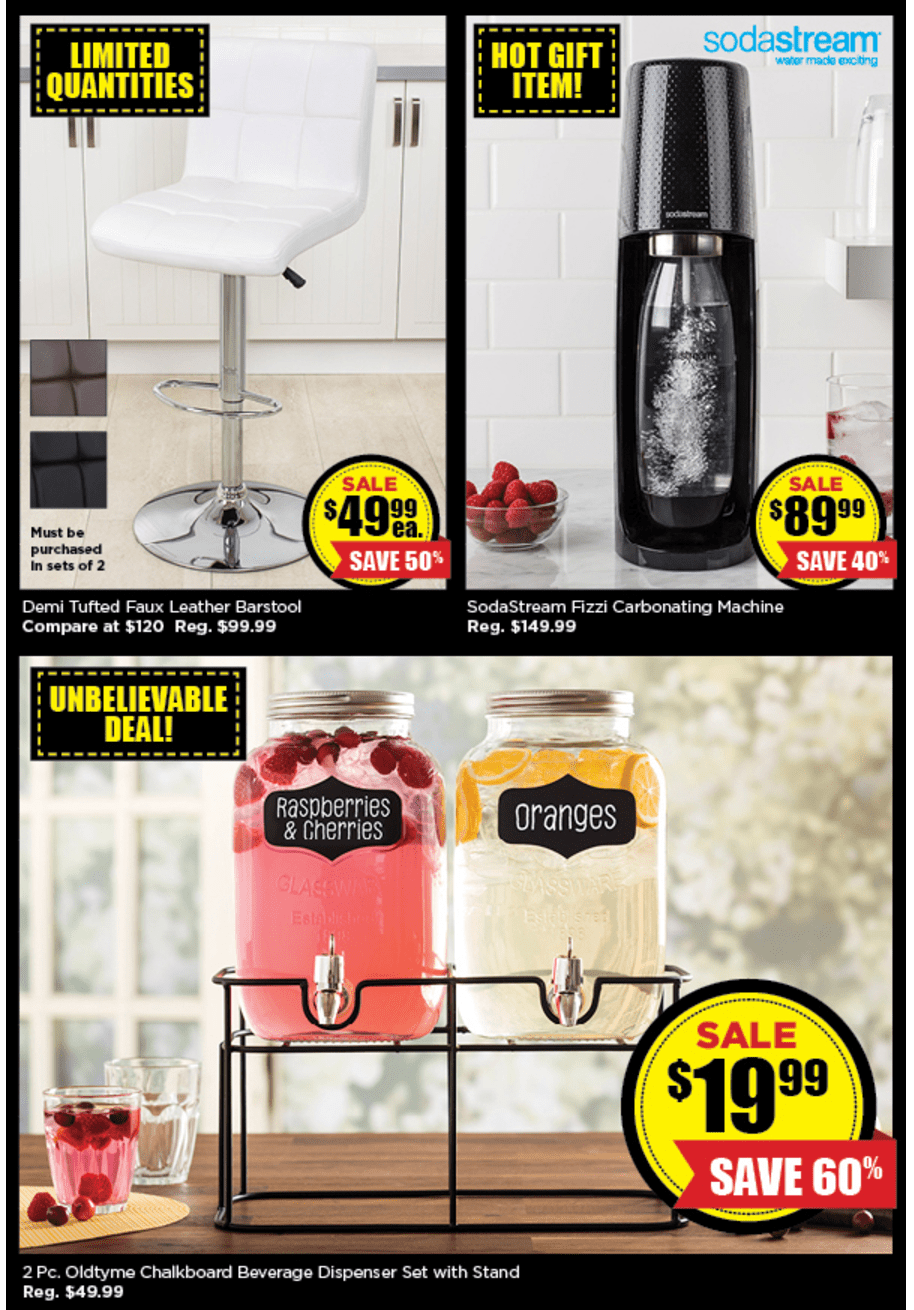 These deals end on November 27 2016.
Kitchen Stuff Plus offers free shipping on orders of $75 or more.
Click here to view Kitchen Stuff Plus Canada's latest flyers!